1st Assistant Director | HAnnaford | Sep 2023
vfx producer | Green gobbler | Jul 2023
vfx producer | blue moon superbowl commercial | feb 2023
vfx associate producer | wish for the extraordinary | dec 2022
vfx production coordinator | coinbase | 2022
vfx production coordinator | sprite | 2022
vfx production coordinator | driveway | may 2022
production manager (covid) | homegoods holiday | nov 2021
production manager (covid) | great stuff & CBN | oct 2021
2nd assistant camera | perfume | 2021
2nd assistant camera | lake george tourism | sep 2021
production manager (covid) | GE & Bustle | oct - nov 2020
director of photography | fresh eats | may 2018
light photographer | stink usa & dick's | mar 2016
narrative
producer | second coming, short | sep 2022 - sep 2023
grip and electric | Crazy oats, short | aug 2023
vfx associate producer | daft punk - infinity repeating | 2023
vfx associate producer | john wick 4 | 2023
vfx associate producer | napoleon (ridley scott) | 2023
vfx production coordinator | a man called otto | 2022
health & safety manager | the wandering earth 2 | jan - feb 2022
health & safety manager | resurrection | jul - aug 2021
vfx production coordinator | in the heights | 2021
vfx production coordinator | i know this much is true | 2020
vfx production coordinator | raised by wolves (ridley scott) | 2020
vfx production coordinator | flora and ulysses (disney)
vfx production coordinator | bill & ted face the music | 2020
vfx production coordinator | eurovision song contest | 2020
vfx production coordinator | away (hilary swank) | 2020
vfx production coordinator | homecoming | 2020
vfx production coordinator | the trial of the chicago 7 | 2020
non-fiction
VFX producer | lee soo Man: King of k-pop | july 2023
production manager (covid) | modern marvels | oct - nov 2020
field producer | discovery Education | oct 2020
production manager (covid) | 15 minutes of shame | aug 2020
camera operator | la pride stage | 2016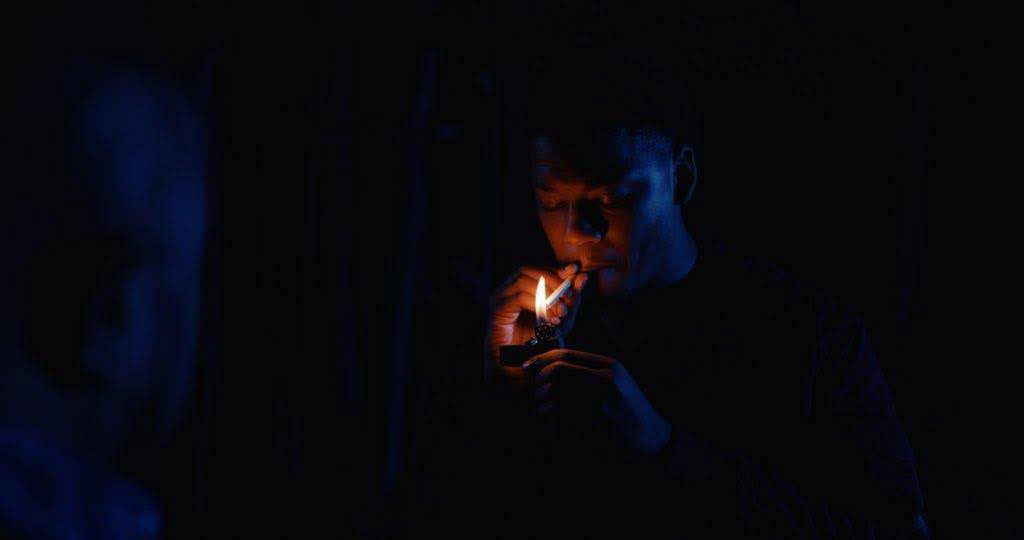 Little Towns are for Dying | Short | Director/EP
A grieving man drives to the middle of nowhere
seeking revenge for his murdered girlfriend.
Currently in post
COVID POV | Docuseries | Producer
Together with an all-female crew,
we remotely produced over 70 subjects.
I specifically produced about 10 of those
subjects and wrote paper cuts for edit.
Currently in post
FLOXED | Feature Documentary | Director/EP
A film about fluoroquinolone toxicity, floxed covers empirical
science-based research on the impact of the world's most
common antibiotic. Following over 10 subjects who live with
disabling, some permanent side effects, doctors and experts
who have performed ground-breaking research, we explore
how such an epidemic has been unknown for too long and how
to fix it in the medical system
currently in production / Paused due to pandemic
rilan | performance | on-stage camera operator
The los angeles pride festival is a historic celebration of the lgbtqia+ community, with rides, food, 
drink, and live performance, it is a place
for two-spirit angelenos to feel safe.
rilan is a performer best known for his role
in the hit tv series, Glee.
ARCHIVE // OLder projects from 2015 and earlier
MONTEPOALE | SHORT DOCUMENTARY | DIRECTOR/ANIMATOR (2015)
'Montepoale' is about a native mohican healing spring located in the heart of new lebanon, ny. The spring is the only warm spring in the northeastern united states, at 73 degrees Fahrenheit all year round. The spring is available to the public due to multiple supreme court decisions and the only oral treaty ever kept between american indians and the colonizers. The mohican people now reside in wisconsin, known as the stockbridge-munsee mohican tribe. however, the tribe formerly occupied and maintained the entire capital region of new york state and part of the berkshires, including albany, troy, stockbridge, and pittsfield.

This film is currently undergoing a recut for festival viewing. 
the original cut premiered in binghamton, ny in 2015.
Headshot | Short film (48hr film competition) | director of photography (2014)
a rural photographer is chased by a ghost in the outskirts of prague, czechia. she tries to photograph the ghost before she realizes the ghost is herself.

this film was made with an international film crew from the uk, iran, czechia, and the usa.
it was made in 48 hours at cinema dance and won best cinematography. premiered in prague, czechia.
Clockwork | EXPERIMENTAL/animated short | animator (2013)
our lead character falls asleep in his library, haunted by a former lover.

this film was created using a mixed media approach: live video, drawing, and cutout stop motion animation.
It won a prize at the Binghamton student film festival, premiered in binghamton, NY at the first friday art walk, and also made an appearance at a gallery in los angeles as a video installation.
BIPOLAR | EXPERIMENTAL SHORT | DIRECTOR (2012)
a video essay about the struggles of having a parent who lives with mental illness.
won a prize at the binghamton student film festival